To Organize Your Own EpiHackTM Event
---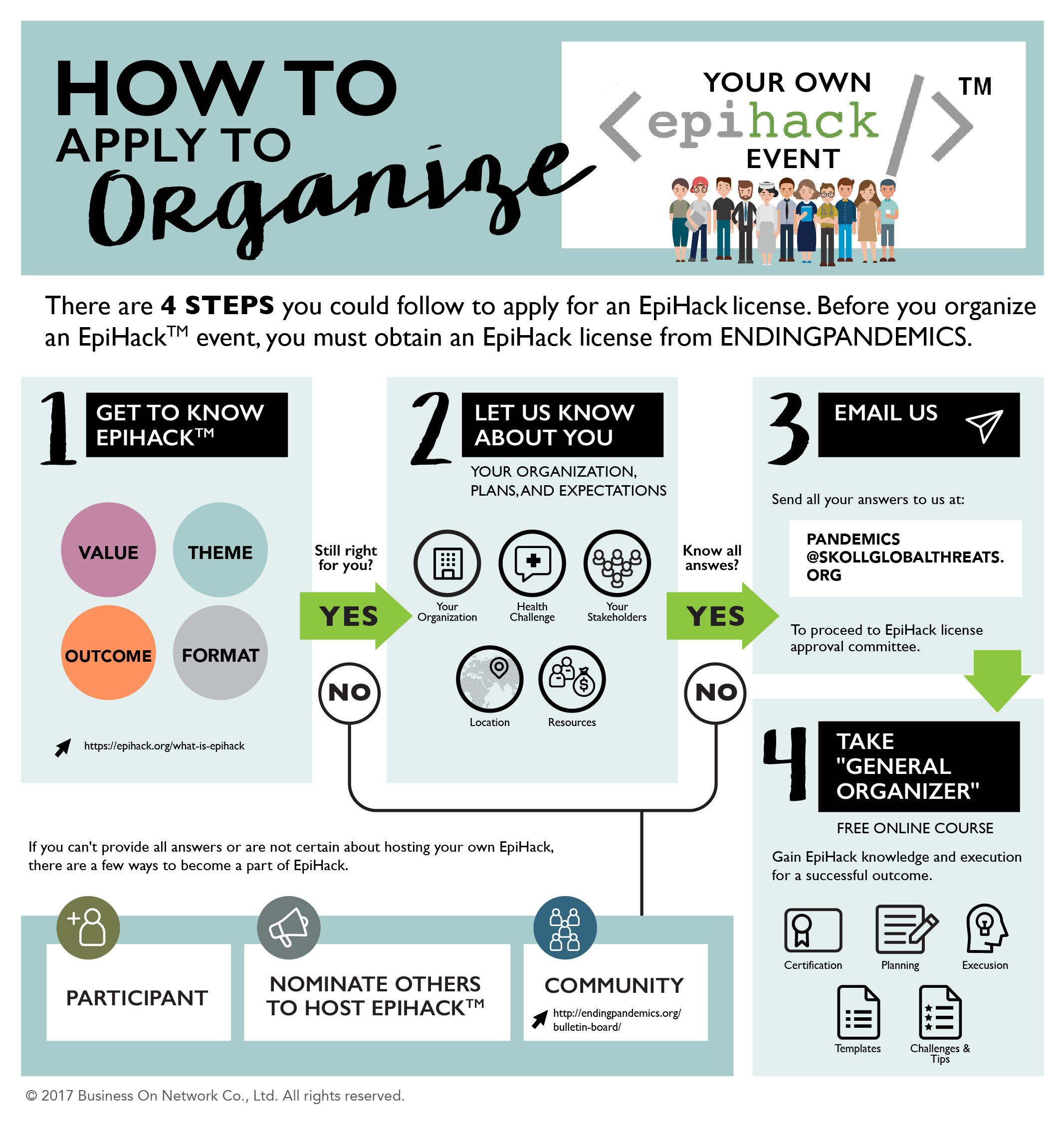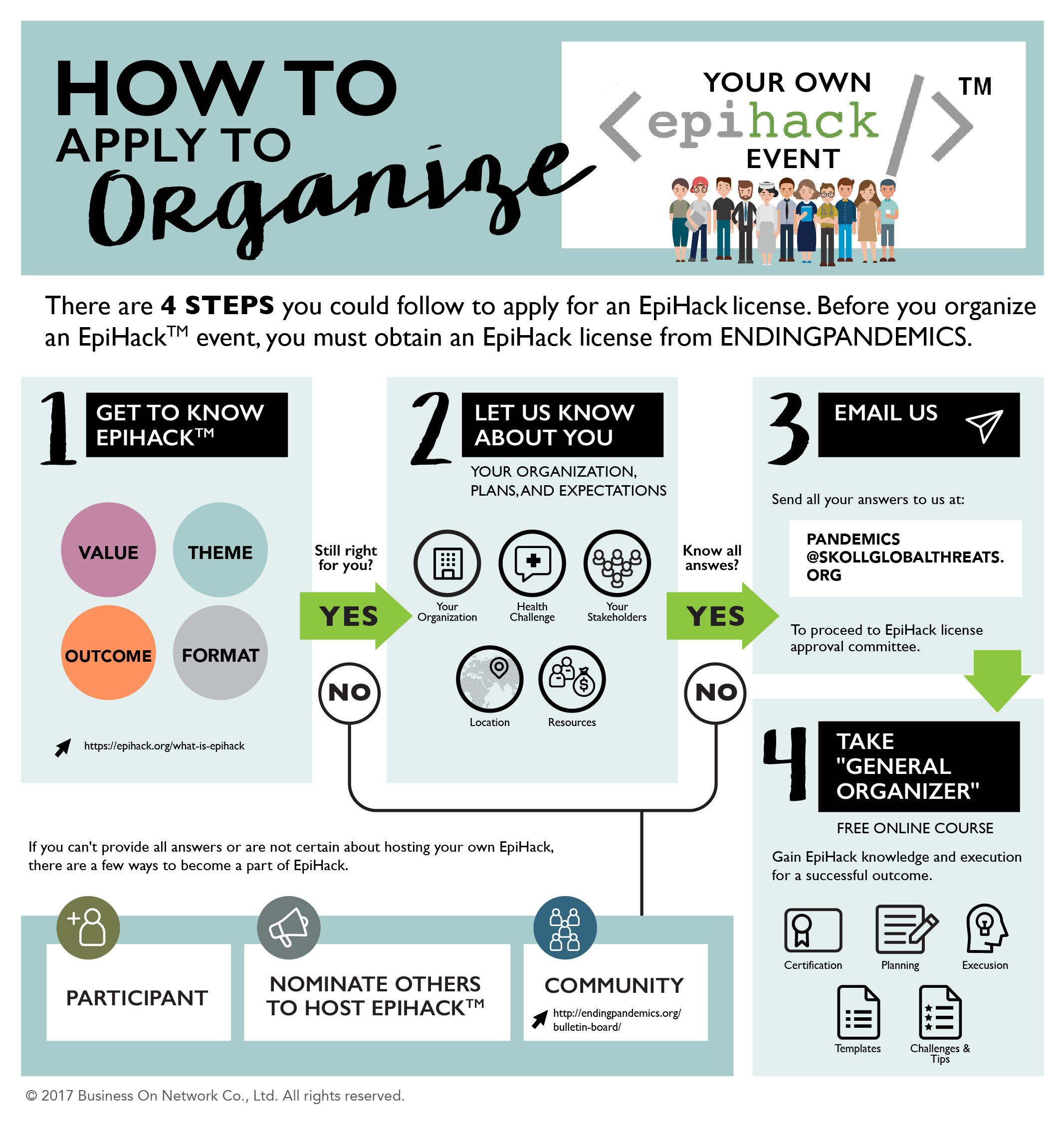 x
Step 2

Do a quick draft of event ideas and a team-assessment survey
Step 4

Take our free online courses and obtain certificates -- learn about EpiHackTM organizer and facilitator responsibilities, as well as how to organize and run the event.
---
Whether you plan to completed all steps or not, we want to thank you for your time and effort. We appreciate your interest in EpiHackTM. There are other ways that we can stay connected:
Get personal experience by joining us at an upcoming EpiHackTM event, if you haven't attended one before.
Write to BON for guidance.
Become part of our EpiHackTM community.
---
Footnote:
Last modified: Friday, 5 January 2018, 12:56 PM